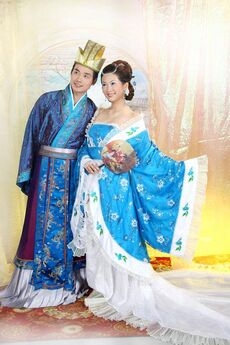 The
Han Chinese
were the most common ethnic group among Chinese citizens on
Earth
before the evacuation of that planet in 2199. Now used as a slang term for Asian-descended humans, especially in the worlds of the former
Eastern Bloc
.
Season Eight Alternate Timeline
Edit
In the Middle Kingdom, Han was an official ethnic category on identity documents, as part of the Imperial government's open policy of ethnic discrimination in favor of its Asian-descended subjects.
Ad blocker interference detected!
Wikia is a free-to-use site that makes money from advertising. We have a modified experience for viewers using ad blockers

Wikia is not accessible if you've made further modifications. Remove the custom ad blocker rule(s) and the page will load as expected.