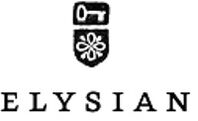 The Elysian Free State is a faction existing in Season 8.  When the Vin Shriak overran these colonies, the Middle Kingdom overlooked them, finding them wrecked with few survivors.  As a result, former Federation leaders, the Resistance, refugees, and exiles from the Middle Kingdom have found a home here.  In stark contrast to the Western Reserve, this area is made up of a majority mages and werecreatures, with a smattering of everything else.  They welcome everyone.
Ad blocker interference detected!
Wikia is a free-to-use site that makes money from advertising. We have a modified experience for viewers using ad blockers

Wikia is not accessible if you've made further modifications. Remove the custom ad blocker rule(s) and the page will load as expected.